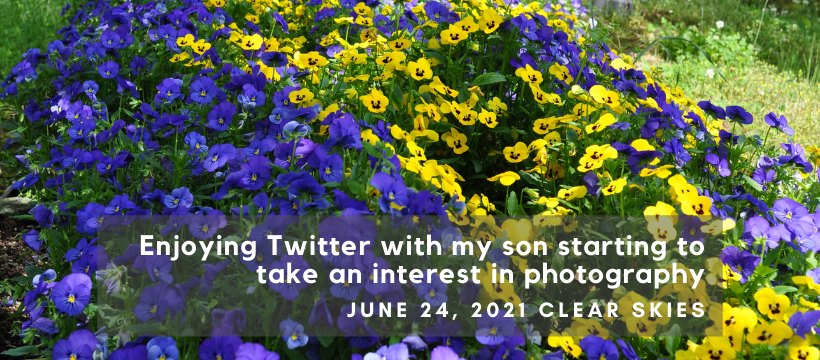 Enjoying Twitter with my son starting to take an interest in photography
On weekends and weekday afternoons, I often go for walks around my neighborhood with my family, and I try to take nature-themed photos. I take photos of nature and post them on Twitter in English.
One day, my son became interested in my photography and asked me to let him do it too.
I let my son take some photos and to my surprise, he did very well. I felt that maybe he would take better photos than I did.
I immediately posted some of the photos my son had taken on Twitter with captions in English. We were both surprised to see so many more responses than we expected.
My son was very happy because he didn't expect to get so many responses from people overseas.
It's been more than five years since I started learning English together with my son, and we're very happy because we never expected them to be able to use English in a practical way like this.
My son's shots